Cappella Newcastle creates a newsletter periodically to keep our friends, supporters and followers up-to-date with the activities and events of the choir. It is delivered via our
friends
email mailing list.
Anyone can subscribe to this mailing list to receive our newsletters as they are released.
To subscribe (or unsubscribe), enter your email address in the box to the right...
Below is a list of past issues...
---
Thu, 17 Feb 2022
Printable version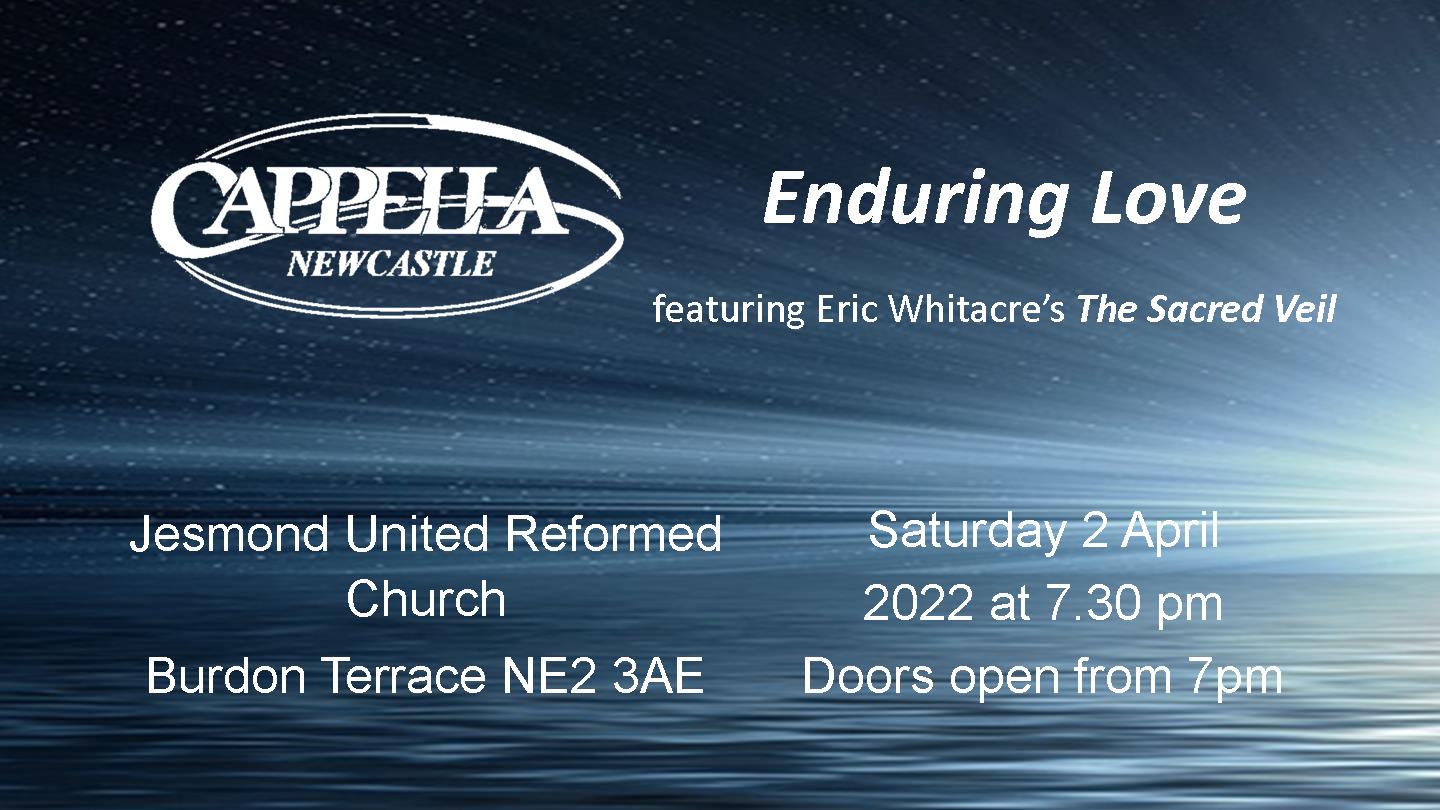 We're pleased to announce details of Cappella's Spring 2022 concert
---
Tue, 4 May 2021
Printable version
The magical date of April 12th has been reached and it is once more permitted to meet up out of doors so long as Covid-secure guidance is complied with. Cappella's plans to resume singing together in person can implement Stage One: singing outdoors in small groups. Cappella's newly formed Consorts will gather at the Summerhill Pavilion porch, taking turns over the next four weeks to meet and sing together at last.

If the Roadmap out of Lockdown continues to unfold according to the Government's announced timetable, Cappella will advance to Stage Two: singing together as a choir indoors, with Covid-secure measures in place. St Francis Church Hall has been approached to accommodate the choir from May 19th until the end of June.

If all goes well and the landmark date of June 21st is safely reached, when legal limits on social contact are to be lifted, Cappella's celebratory Workshop Day on July 3rd will be held in St Gabriel's Church, Heaton, familiar to those who took part in the Sing Monteverdi workshop aeons ago in June 2019.

It remains to be seen how soon we can get back to putting on concerts again, however.
---